---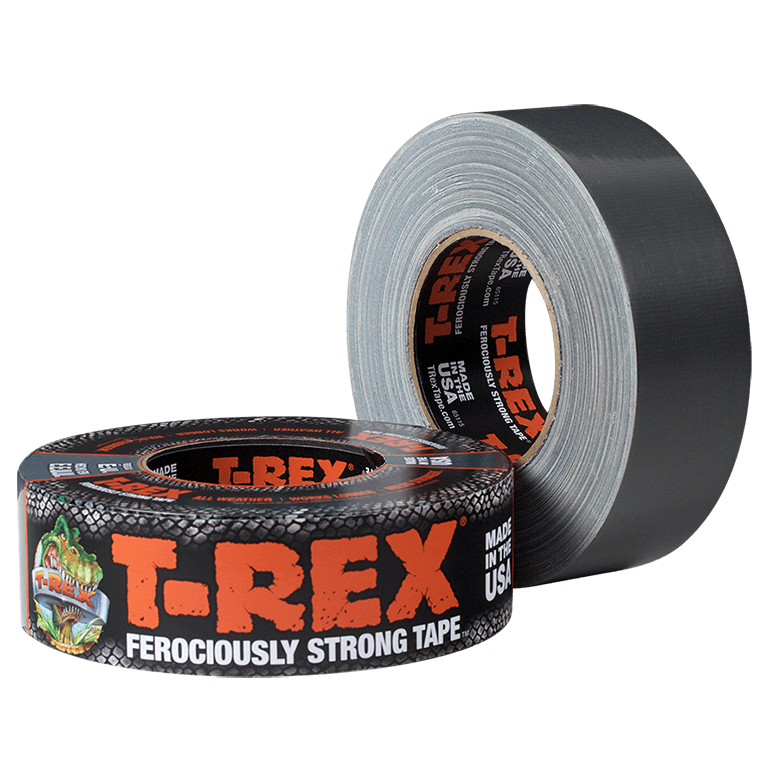 T-REX TAPE
Features:
Made with heavy-duty high quality cotton mesh for high performance strength.
Works on a variety of surfaces, including wood, vinyl, plastic, leather, metal and laminate.
Tears easily by hand for simple application.
Moulds perfectly to uneven surfaces.
Indoors… Outdoors and ALL weathers.
Available in lengths of 32M and 10.9M (48mm wide packs) and the ever popular handy pack 25mm wide x 9.1m – what more could you want!
---
---
New Additions
Check back regularly for some FEROCIOUS additional product news!
True to our word – we have some new products that have ROARED their way into the UK – the first is shown here.

NEW Brilliant White – T-REX Tape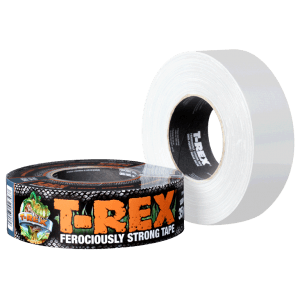 Features:
With identical features to the original silver option.
It really comes into its own when you need to have discreet repairs, where a colour match really matters, such as on minor car repairs
Great for labelling purposes too
And of course, like all our tapes – so easy to tear too!