---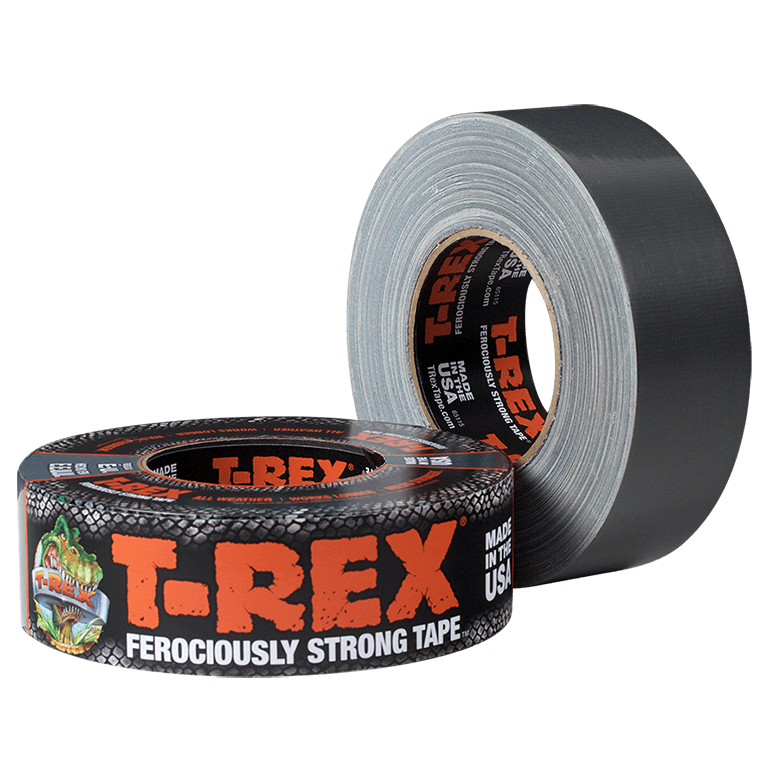 T-REX TAPE
Features and Benefits:
Made with heavy-duty high quality cotton mesh for high performance strength.
Works on a variety of surfaces, including wood, vinyl, plastic, leather, metal and laminate.
Tears easily by hand for simple application.
Moulds perfectly to uneven surfaces.
Indoors… Outdoors and ALL weathers.
Available in lengths of 32M and 10.9M (48mm wide packs) and the ever popular handy pack 25mm wide x 9.1m – what more could you want!
---
---
New Additions
Check back regularly for some FEROCIOUS additional product news!
True to our word – we have some NEW products that have been ROARING their way into the UK – three NEW additions are shown here.

NEW Ferociously Strong Waterproof Tape

Features and Benefits:

Provides tough waterproof adhesion under wet and dry conditions.
Built with R-Flex Technology™
T-Rex Waterproof Tape can stretch up to 700% of its original length.
Strong enough to be used for general purpose indoor or outdoor fixes that require a waterproof seal
Why not repair a rip in an above-ground pool or temporarily stopping a leak in a water pipe.
Alternatively apply it underwater and push it into cracks and rough, dirty surfaces.
Formulated to withstand extreme temperatures from -70°F to 200°F,
UV-resistant formulation won't break down under harsh sunlight.

T-Rex Waterproof Tape. Flexible, ferociously strong, and waterproof like no other.

Take a look at Waterproof in action: Click on the link below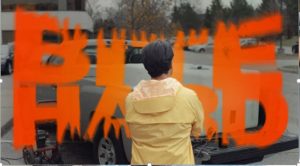 [/col][/columns]
NEW Clear Repair Tape

Features:

A Crystal clear tape with all-weather performance, that holds stronger than standard duct tapes.
Extremely Durable IONOMER backing with aggressive wet stick clear adhesive, its ideal for fixes and repairs wherever you go.
Made with UV resistant materials.
Plus has a serrated edge that makes it so simple to tear.

Excellent cold and wet adhesion

Fantastic temporary repair for broken phone screens

TOP TIP For Wet Adhesion*:1.Try to remove as much water from the surface as possible.2.Rub the tape into the surface pushing the water out from under the tape

NEW Brilliant White – T-REX Tape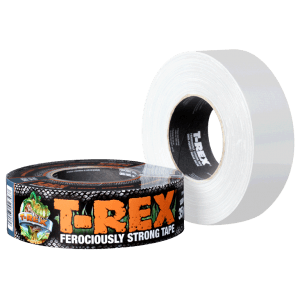 Features:
With identical features to the original silver option.
It really comes into its own when you need to have discreet repairs, where a colour match really matters, such as on minor car repairs
Great for labelling purposes too
And of course, like all our tapes – so easy to tear too!